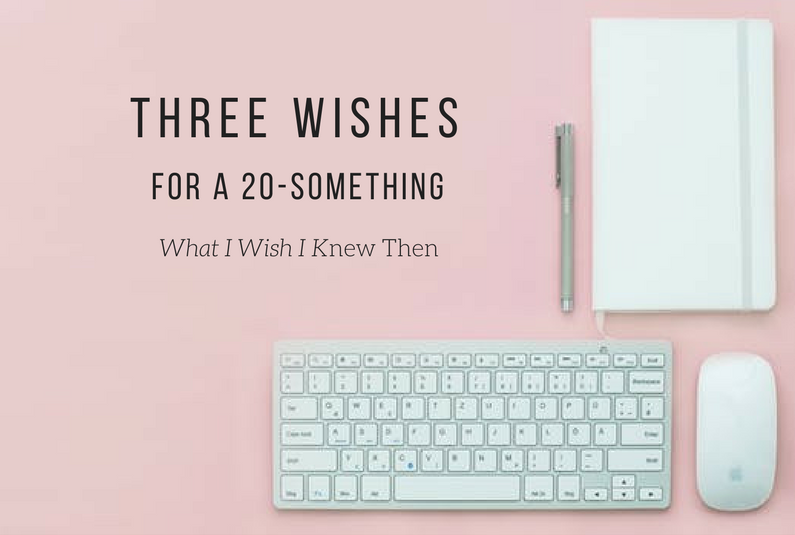 What three "gifts" would you give a 20-something if you were a "Forty-Godmother"? Here 40-somethings share three wishes to help a 20-something get a head start on the confidence to make decisions that are right for themselves. No more woulda, coulda, shoulda.
This weeks gifts are a little more 30:20 Vision than 40:20 Vision. I have come to realize that anyone who has gained perspective from their experiences has something to share. I often talk about 40:20 Vision as the idea that we all have better than 20:20 vision when we share our wisdom in a collaborative, mentor-like setting. That was the case last month at the Girlboss Rally in NYC. I wrote about at Forbes. Here are a few highights: three lessons learned from Girlboss founder, Sophia Amoruso, Kathryn Minshew, cofounder of The Muse and Lisa Price, founder of Carol's Daughter. They spoke on a panel about what they learned on the bumpy road to starting their own businesses. Their advice really spoke to following your gut…whether starting a business or going for the brass ring wherever you work.
If not you then who?
When Lisa Price, founder of Carol's Daughter, the multicultural personal care brand she sold to L'Oreal in 2014, was first starting out she approached a global beauty brand for a partnership.
"They said no," she recalled. "So I did it myself. The second time we met, they couldn't say sh*t to me."
Ignore Advice
Sophia Amoruso told women to "build your business the way you want to." She pointed out that no matter what the trend of the moment is (hello, "unicorn") there's more than one way to build a business.
"A lot of achieving anything is ignoring advice, even when it is from the best investors in the world," she said. "I ask for advice constantly. It's not like I just know everything. I take plenty of it. But when you know what's right for you, I think you have to listen to that."
Don't Listen To The Haters 
Kathryn Minshew, founder of job platform The Muse, talked about the 148 "no's" she got before she found an investor to bet on the originally female-focused site. She advised wannabe entrepreneurs to pay attention to who is giving advice.
"If you are getting good user feedback, then listen to investors with a grain of salt," she warned. "Sure they are powerful and have a great reputation but they don't know my market better than I do."


on Twitter


on Facebook


on Google+