Christina Vuleta, Founder
Christina Vuleta is the VP of the Women's Digital Network at Forbes Media, where she launched Women@Forbes. She is committed to building a business first platform for women on the rise – from entrepreneurs to the entrepreneurially spirited. This mission leverages her expertise in consumer insight, cultural trends and brand strategy.
Christina has spent years researching women across continents and generations, increasingly with millennial and entrepreneurial women. Through her work she saw millennials hunger for continual learning and advancement while realizing through her own turning forty, a new clarity of vision. Christina founded 40:20 Vision to share this perspective. 40:20 Vision is a resource to start conversations and facilitate wisdom exchange between generations. As part of this she runs live mentoring events to give established and early stage entrepreneurs a chance to have an advisory panel for a night. She also co-created 40 Women to Watch Over 40, a community for women disrupting and innovating after age 40.
Molly Beck, Partner

Molly is the founder of podcast creation site Messy Bun; the creator of the lifestyle blog Smart, Pretty & Awkward; the author of Reach Out; and a marketing expert. Her work has been featured in Business Insider, Parade, Refinery29, Lifehacker, The Boston Globe, and more.
Stephanie Florence, Ambassador, Millennial Editor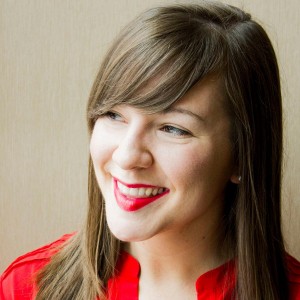 Stephanie is an account supervisor at Edelman PR. She is a lifelong learner who can talk to a brick wall and dance to a kazoo. She is on the Junior Board of non-profit She's the First, which sponsors girls' education in low-income countries so they can be first in their families to graduate from high school. She is also on the organizing team of Forty Women to Watch Over 40, for which she runs the digital community, and serves on the millennial advisory panel for a media company.
Contact Stephanie: Twitter
Danielle Trevino, Ambassador
Danielle is a political communications professional. Her portfolio includes work for government officials at the statewide level in Texas. A graduate of the Cronkite School at Arizona State University, her specialization includes strategic planning and social media management. She is originally from the Rio Grande Valley in Deep South Texas and now resides in Austin with her husband and their yorkie Clover.
Contact Danielle: Twitter
Mica Walsh, Ambassador

Mica is a writer and strategic media planner who enjoys yoga, Zumba, and inspirational movies. She grew up in the New York Metro area in a bicultural home speaking English as her first language and basic Spanish as her second. Her interests include mindfulness, autism awareness, traveling, and learning about other cultures.
Briana Carlesimo, Ambassador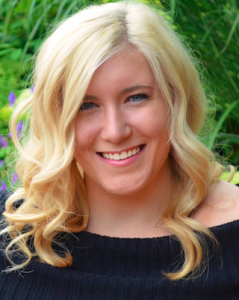 Briana is a corporate communication coordinator in Metro-Detroit, Michigan. Not only is she a member of the Public Relations Society of America (PRSA), but she also started her own networking organization called Beyond Brunch Detroit to connect millennial women with experts in their fields. Her favorite things include creating videos, listening to music, blogging on her personal website Bri Car, and her 5 lb. Yorkie, Captain.
Contact Briana: Twitter
Sara Goldfarb, Ambassador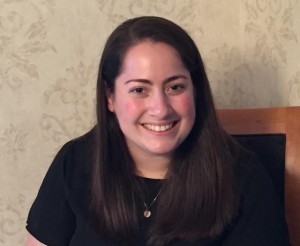 Sara is an appellate attorney in Syracuse, New York.  Outside of work, she is the advisor of a local chapter of the Jewish youth group, USY, and a pure barre enthusiast. Originally from Trumbull, CT, Sara's love of snowflakes has kept her in Central New York.
Emily Betz, Ambassador
Emily is an HR aficionado and Orr Fellow, specializing in talent acquisition, reporting, and communications. In addition to her 9-to-5, she does photography and design (some of which you can see on her website at http://www.emilyrbetz.com), and aspires to become a career coach to help people make some of their biggest career moves. She loves penguins, the color orange, family time, podcasts, and exploring Indiana's craft beer scene.