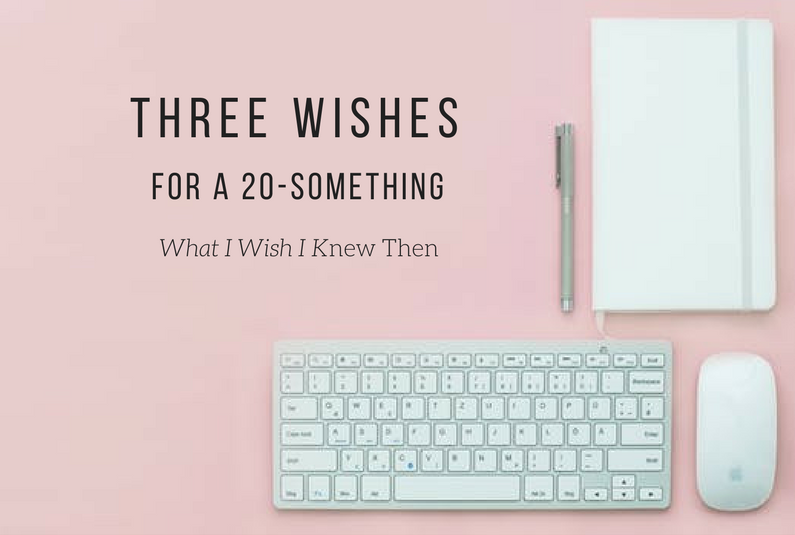 Today I give you 12 wishes — lessons learned from the women who stood up, spoke out and broke the status quo this year.
1. Abby Wambach, retired soccer champion 
Be Curious. Question before you follow. Unite to fight.  
In her commencement speech at Barnard, Abby Wambach encouraged women not to follow the lead of Little Red Riding Hood as she shared her experiences fighting for equal pay. Don't be the girl who doesn't question and follows the set path, as the fairy tale goes.  
"The message is clear: Don't be curious, don't make trouble, don't say too much, or bad things will happen. I stayed on the path out of fear—not of being eaten by a wolf—but of being cut, being benched, losing my paycheck. If I could go back and tell my younger self one thing, it would be this: 'Abby, you were never Little Red Riding Hood, you were always the wolf.'" 
She went on to say that to do this, it's time for women to unite to change the system, saying: No matter our age, we all need to graduate to the wolf pack.  
http://time.com/5281711/abby-wambach-barnard-commencement-2018-speech/ 
 2. Shonda Rhimes, the highest paid showrunner in Hollywood 
Own your power (and money is your power).  
This fall while speaking at the ElleWomen In Hollywood event, Shonda Rhimes encouraged women to own their money and power. This came after she announced she was the highest paid showrunner in Hollywood, putting her deal at least at $300 million instead of the $100 million originally reported by the press. This we know because Ryan Murphy, of American Horror Story acclaim amongst others, had told the press his Netflix contract was in the $300 million ball park. She decided to "come out" about her worth when she realized her silence was silencing others:   
"We need to set an example because I am awesome and we are awesome…We are powerful women, and when we say we have power, what we are really saying is that we deserve to have power. We deserve whatever good thing it is that we are getting. Demanding what you deserve can feel like a radical act."  
https://www.hollywoodreporter.com/rambling-reporter/shonda-rhimes-talks-netflix-pay-at-elle-women-hollywood-awards-1152606 
3. Serena Williams, tennis champion, entrepreneur  
Call people on the double standards.
Serena became an icon for what I call the "enough is enough" movement – whereby a brave new generation of women is just not going to take it anymore. They're not putting up with the inequities and misconduct that have been accepted by the majority for centuries. At the tumultuous finals match of the U.S. Open, Williams refuted the penalties she received for violations that included verbal abuse and getting advice from her coach. Instead of stepping back and accepting the status quo. She did what women, especially women of color aren't supposed to do, she got angry, calling the umpire a "thief'.   
 "There are a lot of men out here who have said a lot of things and do not get that punishment. Because I am a woman you are going to take this away from me? That is not right."  
She lost the game to Naomi Osaka, but made an impactful statement, paying it forward for others:   
 "I'm here to fight for women's rights and women's equality. The fact that I have to go through this is an example. Maybe it didn't work out for me, but it's going to work out for the next person."  
It was a loss for her but a win for women. Not everyone can afford to do it, but when you can, call it like it is.  
https://www.theatlantic.com/entertainment/archive/2018/09/a-heart-breaking-grand-slam/569704/  
4. Serena Williams, tennis champion, entrepreneur (again)
You can work, and parent and try and fail and still win.  
Thirty-love Serena Williams. I also have to give Williams a shout out for her strong support for mothers returning to work. After her defeat at Wimbledon this year, she spoke out to mothers, dedicating her game to them:  
 "I was playing out there for you today and I tried. I look forward to continuing to be back out here and do what I do best." 
After the match she continued to encourage moms to know they are not alone in the struggle and that if they choose to go back to work, she is out there proving you can do it:  
"I had such a long struggle to come back and it was difficult and honestly I feel like if I can do it, they can do it. There's no pressure because having a child is a completely full-time job but those that do want to go back, you know, you can just do it. You can really do it." 
5. Michelle Obama, FLOTUS, author of Becoming  
Marriage is work. All the better to work through with a friend.  
Obama reminded us to forget the fairy tales, marriages do indeed take work:  
"You have to remember that even the best marriages take work. I love my husband. Our marriage gets stronger with every hard mountain we climb together. Love at first sight doesn't last. It's the struggle. That's what makes it."  
Her advice on finding romance – don't underestimate the power of friendship: 
"I got to know Barack as a friend first. And I saw how he was as a person. I saw at work how he dealt with everyone, from the doormen to the secretaries. I went to a community organizing event with him. That made me see his heart and soul. You have to see the full package, not just the person's name or school. There's more that will show a man who for who he is, and how he'll treat you."  
https://thriveglobal.com/stories/11-things-i-learned-from-attending-michelle-obamas-book-tour/ 
6. Natalie Portman, actress  
 Gossip well 
At Variety's Power of Women event, Natalie Portman spoke with strength and passion about her support of the Times Up movement and the lack of gender parity in the entertainment industry. She inspired the audience with a step-by-step guide to help end sexual harassment and violence against women. These steps included giving money to aligned causes like the Times Up Defense Fund, gathering with like-minded allies, listening to more diverse voices, demanding and granting equal pay, and lastly, to "gossip well." This was her call to stop playing to the stereotype that women are crazy or difficult. She encouraged the audience to challenge anyone who tries this ploy to discredit women, as well as to hold abusers accountable.  
That means calling out men who claim a woman is "crazy to work with" or other attempts to discredit women. I would go a step further and say gossip will could also mean shouting out the successes of women colleagues and their strengths.  
https://variety.com/2018/film/news/natalie-portman-gender-parity-power-of-women-1202978582/ 
 7. Cardi B, musician  
 Don't let other people's ideas of what defines motherhood define your motherhood.  
My favorite Cardi B headline goes to her calling out people for criticizing the way she and now separated husband Offset are choosing to parent, and even when they chose to parent. Apparently, Cardi B got parent shamed for having a baby at the peak of her success. How last century is that? Her response:
"Why can't I have both? Why do I have to choose a baby or a career?"  
8. Ruth Bader Ginsburg, Supreme Court Justice  
Screen early and often…and do your workout.  
The 85-year-old Supreme Court Justice is known as much for her notorious dissenting opinions and honorable fight for equal rights as her grace and grit. She also has a remarkable ability to come back from major health issues. She's persisted through colon cancer, pancreatic cancer, broken ribs and now cancerous lesions in her lungs. Many of these issues were detected through early screening rather than noticeable symptoms. Her resilience may also be helped by her workout routine. She works out twice a week with her trainer, even after she was hospitalized for her broken ribs:  
 "[I} went back immediately after the fall. [But] we could do legs only." But yesterday, we did the whole routine." 
https://nypost.com/2018/12/16/ruth-bader-ginsburg-worked-out-the-day-after-she-broke-three-ribs/ 
9. Christine DeBlasey Ford, professor, researcher 
 Don't allow yourself to be defined by others  
DeBlasey Ford came forward about her alleged sexual assault by Brett Kavanaugh in an attempt to stop his ascent to the Supreme Court. His confirmation on October 6th, just a month before the mid-term elections, confirmed for many that the only way to create real change for women is to put more women in office, perhaps contributing to the record number of women voted into Congress. Her only public address since the Senate Judiciary Committee hearings and the subsequent barrage of threats to herself and her family was through a video honoring Rachael Denhollander. Denhollander was named as Sports Illustrated's Inspiration of the Year for her courage as the first woman to break the silence about former Michigan State and USA Gymnastics doctor Larry Nassar's 20-year history of sexually assaulting young gymnasts.   
"I am in awe of you and I will always be inspired by you. In stepping forward you took a huge risk and you galvanized future generations to come forward even when the odds are seemingly stacked against them. The lasting lesson is that we all have the power to create real change and we cannot allow ourselves to be defined by the acts of others."  
https://www.cnn.com/2018/12/12/politics/christine-blasey-ford-gymnast-larry-nassar-sexual-abuse/index.html  
10. Rachel Denhollander, lawyer, former gymnast  
Courage takes preparation.  
Rachel Denholladnder first opened up with her allegation of sexual harassment in 2016. She finally came forward after reading an Indianapolis Star article reporting that USA Gymnastics had failed to alert authorities of sexual assault allegations against coaches 
"I have seen little hope that any light would be shed by coming forward, so I have remained quiet. If there is a possibility that is changing, I will come forward as publicly as necessary." 
Her fear was that without collaboration or proof, he would get off and feel emboldened to continue his abuse. She then gave up her privacy for the next two years preparing to make sure that didn't happen.  She braved the attacks and systemic cultural barriers that prevent women from coming forward. As a lawyer, she knew that she had to present a measured and clear testament to be taken seriously. Her impactful statement ended with the question "How much is a little girl worth?" Started what the judge in the case called a Tidal Wave.  
"You made all of this happen. You made all of these voices matter. Your sister survivors and I thank you. You are the bravest person I've ever had in my courtroom."  — Ingham County Circuit Court Judge Rosemarie Aquilina 
https://www.detroitnews.com/story/news/local/michigan/2018/01/24/nassar-denhollander/109787862/ 
https://www.nytimes.com/2018/01/26/opinion/sunday/larry-nassar-rachael-denhollander.html 
 11. Priyanka Chopra, Actress, producer  
Forget fitting into the glass slipper, be the best version of yourself.  
When Priyanka Chopra was young, she was by her own admission a bit of a klutz. So much so that her father nicknamed her "bandarella," a Hind word for monkey. When she was 12 she challenged him on the name, a play off of Cinderella (a much preferable idol to her at the time). His response became the calling her for her to resist stereotypes about women, marriage and being empowered to be your own best self.  
"You are special. You don't want to fit into a glass slipper that someone has made for you. You [want to] break the glass ceiling.'" – Priyanka Chopra's father
She later understood the full impact of the glass ceiling concept and chose to stand up to a director who wanted to objectify her:  
"How I want to be perceived will be my choice. How you perceive me, is how I will show you what I want to be. Perception is reality, and my perception is going to be my identity, and that will be my choice."  
https://www.forbes.com/sites/maggiemcgrath/2018/06/20/why-pepsi-ceo-indra-nooyi-loves-sex-and-the-city/#6262d4f9377c  
12.  Ruth Porat, CFO Alphabet, Inc,  
Be the change you want to see.  
When asked about the pervasive sexual harassment at Google, the CFO of the parent company Alphabet responded:  
"If the tech industry can make cars that drive themselves, why can't it do better when it comes to sexual harassment?" 
She also was one of few women in management who spoke about walking with the 20,000 people who walked out of Google to protest their treatment of women and reported multi-million-dollar payouts to executives accused of inappropriate behavior.  
"Why can't we solve this? We should do better. And, if we're holding ourselves to a view that if you can change one thing, then you should be able to change more than that."  
https://www.cnn.com/2018/11/13/tech/google-sexual-harassment-ruth-porat/index.html 
About Three Gifts (and tell us yours):
Three Gifts for a 20-Something: What three "gifts" would you give a 20-something if you were a "Forty-Godmother"? Here 40-somethings share three wishes to help a 20-something get a head start on the confidence to make decisions that are right for them (not their parents, friends, teachers or society). No more woulda, coulda, shoulda. 
You can submit your three gifts here (no matter what your age).


on Twitter


on Facebook


on Google+