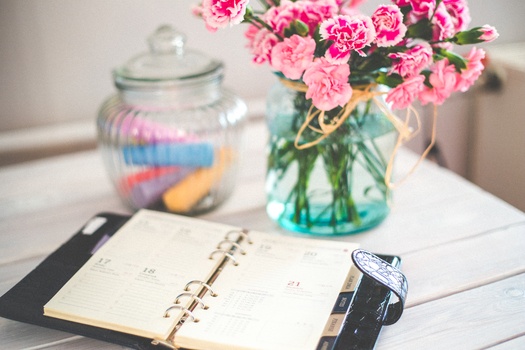 Hello Visionistas! It's been quiet here lately. I'm scaling back on 4020 Vision while I focus on my next venture. Stay tuned. In the meantime, I will do an occasional roundup of some 4020 Wisdom I see out in the world.
I just came back from SXSW, Despite the hype that it's too big, too over, too crowded, I always meet amazing people. I don't know if it's Austin or the festival, or the food that puts you in a good mood, but it's just easy to connect, get adopted by new crews and learn something new. This year some of my favorite stops were The Riveter, a female-forward coworking venture that just launched last in Austin week, Bumble's SXSW Hive and a few panels.
The Riveter hosted an important and eye-opening talk from Ilyse Hogue, the President of NARAL, on the state of reproductive rights. Did you know that in Alabama an embryo has more rights than the mother? She talked about the difference between being pro-choice vs. against the criminalization of abortion and that if you are against the criminalization, the best thing you can do it talk about it.
Next up, Arlan Hamilton, founder of Backstage Capital, a firm that invests in underrepresented founders, and The Riveter founder Amy Nelson talked about the importance of company culture when you have a mission-based company.
Arlan also shared an "aha" insight from a talk she had with Ursula Burns, former chairman and CEO of Xerox. When Arlan told Ursula that she felt like she had the weight of the world on her shoulders (regarding her mission helping to pave the way for more underrepresented founders), Ursula responded that only YOU can put the weight of the world on your shoulders. The world doesn't do it. So her final advice of that day to Austin
'"Don't y'all put the weight of the world on your shoulders." – Arlan Hamilton
Lastly, and perhaps the most 4020 of them all, a panel with the cast of BookSmart, Olivia Wilde's feature directorial debut about a teen friendship between Amy (rising star Kaitlyn Dever) and Molly (Beanie Feldstein).
This panel was a kind-fest. I don't think I've seen a group of women who loved working together more. Cheers to collaboration. In closing the panel, moderator and Bumble's Editorial Director, Clare O'Connor asked: "What would you tell your high school self?" The answer was something I think we can all relate to:
"You can stand up for yourself and not be mean. You don't have to categorize everyone and put them in one box. This only harms yourself,  because if you are doing that to other people you are doing it to yourself. It's only limiting who you can be. Everyone has been misunderstood. Allow yourself to go deeper and be more than one thing."
At the end of my trip, I reflected back and noticed that the words I heard most throughout my three-day visit in Austin were "human". And "kind". They were used in the context that we are all human, and need to recognize all the vulnerabilities that come with that. The best true north in life is to be kind. We need more of that today more than ever.
There was increased volume toward less competition and more collaboration (sharp shoulders was the other term I  heard a lot, e.g. that they were getting rounder). I see this as a reaction to the divisiveness of our country's leadership and the bullying that social media can propagate, magnifying the personal on a social level. While the words were used separately, the word "humankind" is used to describe humans collectively. This is a trend that I hope will play out more (especially as since I penned this originally we have witnessed the horror of the New Zealand terrorist attack).
That s a wrap. Here some other 4020 vision from the zeitgeist.
Friend time. Reportedly, it takes 40 to 60 hours of interaction for an acquaintance to become a casual friend, 80 to 100 hours to move from casual friend to friend, and 200-plus hours to hit bestie status. This Marie Clare article talks about the hardships of making friends in a world where more people work remotely and prefer to stream and de-stress than socialize. It has some valid points. I find that making friendships also evolves as you get older. But I am optimistic, you connect with others by making an effort (volunteering or joining in) and then remember to keep them healthy.
Money talks. This article from Aminitou Sow has some of the best advice EVER about money and your relationship with it, as well as some smart work advice. Get over the cringe factor!
"On the cringe meter, money is probably the highest. There's this idea that you're supposed to be modest and put your head down — that work is your 'family' and you're lucky to be there. But work is not your family. The only way work shows how much they care about you is by how much they pay you.
Give and thou shall receive. Love this roundup on networking strategies from Aliza Licht, a fashion exec turned mentoring guru. You'd be surprised at how much you get back when the first thing you ask is "What can I give".
Marriage doesn't find you. Julianne Moore talks about looking for love.


on Twitter


on Facebook


on Google+