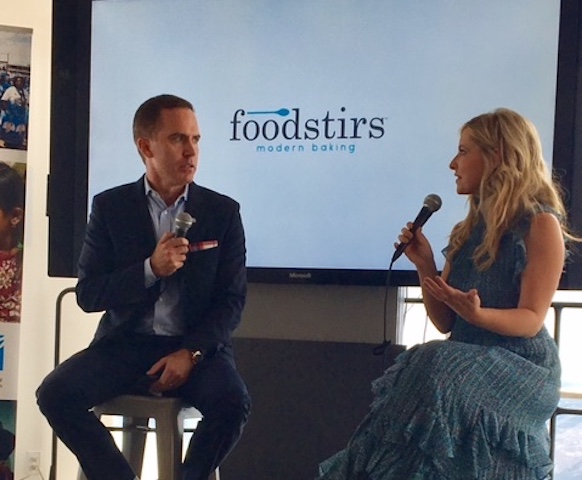 Sarah Michelle Gellar, co-founder and Chief Brand Officer, Foodstirs and Nate Hurst, Chief Sustainability and Social Impact Officer at HP
What three "gifts" would you give a 20-something if you were a "Forty-Godmother"? Here 40-somethings share three wishes to help a 20-something get a head start on the confidence to make decisions that are right for themselves. No more woulda, coulda, shoulda. 
This week we have three wishes that I took away from the UN Women Global Innovation, Technology and Entrepreneurship Industry Forum, organized with SAP, that I emceed this week.
Sarah Michelle Gellar (above) shared her experience founding Foodstirs with her partners, and how they didn't get taken seriously by many people until they took on a male cofounder. She said there were many mistakes along the way.
"Failure is just a first attempt in learning." – Sarah Michelle Gellar
Yolanda Piazza, CEO, Citi FinTech shared her wish that we stop the conversation when women at the table are not being heard:
"Men, listen for signals when women are not being heard and stop the conversation to allow them to be heard. Women, stop the conversation when you are not being heard." – Yolanda Piazza
Christyl Johnson, Deputy Director for Technology and Research Investments, NASA shared a "wish" for us all to look for opportunities to be a role model and mentor.
"As you go up in your career, send the elevator back down to lift other women up along with you." – Christyl Johnson


on Twitter


on Facebook


on Google+