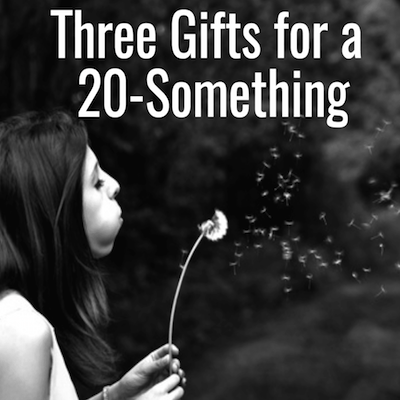 What three "gifts" would you give a 20-something if you were a "Forty-Godmother"? Here 40-somethings share three wishes to help a 20-something get a head start on the confidence to make decisions that are right for themselves. No more woulda, coulda, shoulda.
1. I wish that when I was in my twenties people had been more honest about money. Talk to people you think are smart about money and ask them everything. Do it now before you are embarrassed to admit you don't understand it. Get to know it. Make it part of your "girl talk" with friends.
2. Buy flowers or something you enjoy to make staying in something that gives you pleasure.
3. You have different types of friends that have different strengths – appreciate those. You can't expect too much of any one person. That will only end in disappointment.


on Twitter


on Facebook


on Google+