By Emily Betz, 40:20 Vision Ambassador
When I first met Katie, the first thing I noticed was her bright smile, followed quickly by her thoughtful and calm demeanor. These traits are all important when you are working with people to help them figure out what they want to do with their careers and lives!
Katie Smith, founder of Careerable, encourages her clients to be "enabled careerists" because "life's too short for the wrong career!"  While Katie's own professional journey is still young, she has filled it with experiences that give her a fresh perspective for 20-somethings navigating their careers paths and side hustles. After starting her highly successful career in human resources in the tech industry, she now spans the corporate world through her own business and consulting on the side to keep her edge.
Q: You've accomplished so much in a short amount of time, and as a 30-something, you've started a successful career coaching business. Can you give me a 60-second rundown of your career so far?
Katie: I graduated from Valparaiso University with a degree in PR & Communications. I didn't really know what I wanted to do, so through Orr Fellowship, I was placed with ExactTarget into a rotational program. Turns out I loved HR, and my first full time job was as a college recruiter. This was my first taste of coaching, and I had a mentor who encouraged me to explore other areas for growth. This is where I got deeper into employee relations, talent management, and really the theory of career development.
 Q: It sounds like an awesome experience to have early in your career! What made you move from ExactTarget to your own venture?
Katie: After seven years, I got the itch to start my own project. I thought a master's program was the next step, so I took some classes in counseling. It just wasn't as business-focused as I wanted. I wanted to continue doing the developmental work that I love and also have control of my schedule as my husband and I were starting a family.  I created what is now Careerable, a private coaching practice where I help individuals develop career plans and consult for organizations to help enhance their culture and development strategy.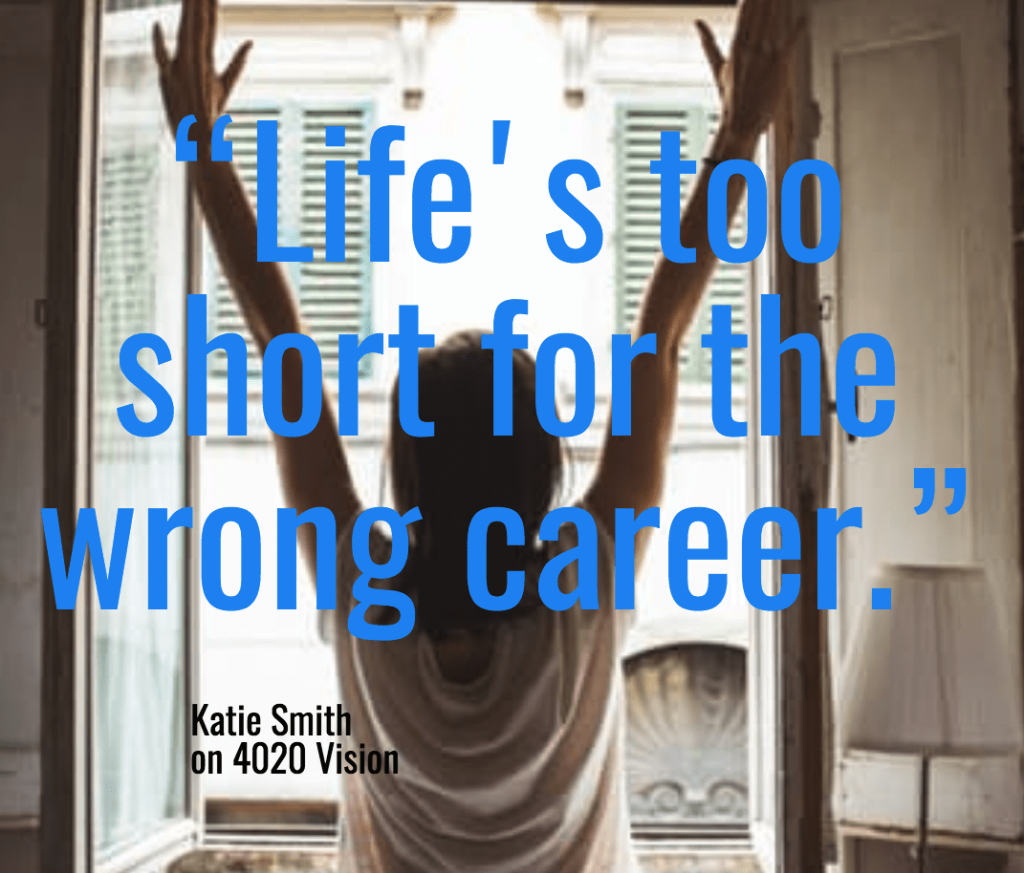 Q: What are some of the fruits of owning your own business?
Katie: Owning a business is the ultimate personal development exercise. You have to learn sales, business development, client delivery, cash flow, and so much more. This is really my first time doing a lot of that work, so it is a great way to challenge myself and grow. I also get to focus on what I love by playing in my passion area.
Q: How has owning your own business affected your family life?
Katie: It's been wonderful!  I didn't know the business before my baby, and I didn't know my baby before the business since they happened around the same time. I didn't have expectations going into either one. I had to learn to manage my time that I gave to both my family and the business, but it is amazing to be able to prioritize my son while also giving enough time to the business.
Q: What wisdom would you give someone who wants to start their own business?
Katie: It's so important to invest in relationships way before you start the business! Even if you have an inkling that one day you want to own your own company, make sure to invest in others now. They will come in handy in some way or another, and it is important to have a strong referral network. It's so important to invest in relationships way before you start the business.
Be open to pro bono work to figure out the needs of your target customers. Instead of building it and finding customers, shape your offerings based on what you've seen is needed.
Q: How do you gain credibility when you want to start a business or a new venture but just don't have a lot of years of experience?
Katie: When you are working on building credibility, become that person amongst your peer group who is just known for doing what you want to do. Become known as the person everyone comes to when they are trying to figure out what to do next. That will give you more social confidence and build your credibility at the same time.
For more on Katie and her career coaching services, visit her website http://www.careerable.com and follow her on Twitter @CareerableCoach!


on Twitter


on Facebook


on Google+